Our Work
B2B SaaS software companies trusting us with their digital marketing efforts.
One of our core values is a life and career of service.
We live to be of service to our Clients, and to those around us. We are only as good as those that we work with and that trust us to grow their business. You will find that some of the best in the SaaS Software and Business to Business Marketing space have chosen to work with us to help them with their growth marketing efforts.

Pronto leads the industry on AI-based video editing software for businesses around the world. When they asked us to build out their Affiliate Marketing and Growth Marketing campaigns, we jumped at the chance. We started by focusing on niche content sites so that we could attack the market for them on a focused, niche-driven basis. We know that you can't "boil the ocean," so this very targeted and focused approach was appropriate. Many software companies need to take a measured approach at partnerships, focusing on the largest niches first and then going from there.

GrowTal is a marketplace to find marketers, where you can find your next vetted marketing professional to flex your agency or to build out your next marketing campaign. GrowTal came to us with a unique problem to help optimize the technology platform that they use to track affiliates and partners, as well as to compete against their nearest competitor. We built a customized approach by discovering the partners from their competitor, and by working with them to optimize their Impact.com affiliate program in partnership with Playbook Media.

CareerBuilder is one of the largest and longest running Career search sites on the Internet, and has been successful for decades. CareerBuilder approached Matt and Team to help them crack the B2B market and develop an e-commerce program driving businesses to use their Job Search platform to find new candidates. We partnered with the innovative performance agency Oplytic to recruit the best affiliate partners and to grow their program in ways the Client had never imagined before.
Testimonials
What's it like working with us?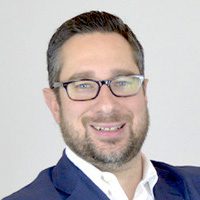 "I have had the pleasure of knowing Matt for several years now. There are many reasons why I do business with Matt and his companies. Besides for being a breathe of fresh air in a crowded performance marketing industry, Matt is a high energy, fast paced individual that will run through a brick wall for one of three things: 1) His family, 2) his co-workers, and 3) his clients. Besides being a digital marketing genius, I have found Matt to be trustworthy, transparent, and most importantly, someone I now call a friend. Words can only say some much about someone.  Do yourself a favor — connect with Matt!"
Sean McCormick
CEO, Inbound Media Group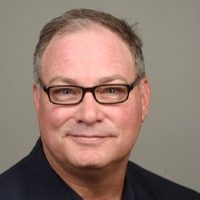 "Matt exemplifies all that is good about performance marketing. With an in-the-trenches knowledge of the internet marketing space, Matt can and does have a winning plan for almost any project that he has been given. He exhibits the highest level of ethics and morals — a rare set of traits in the performance marketing space. I highly recommend Matt as someone who can help your brand achieve true ROI in a very competitive landscape."
Jim Lillig
Digital Marketing Director, Remke Industries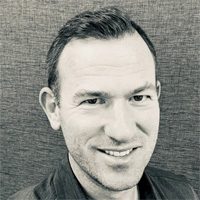 "I've known and worked with Matt for many years. He is one of the most stand-up guys I know, and this comes out in all aspects of his life. His business acumen and knowledge in the Performance Marketing space is top notch. I trust Matt implicitly and will always look for ways to work with him. If you're lucky enough to have the opportunity to work with Matt in any regard, I highly recommend you jump at the chance."
Curtis Fullmer
General Partner, Outwit Group