Our Technology
Game-Changing Partner Management Technology
powered by Impact

Technology is an important aspect of any partnership program, and The Partner Agency uses the premier partner management platform in the industry.
To grow a successful partner program, you will need to be plugged into every aspect of the program to be properly informed, as well as to have the ability to manage each aspect of your program successfully.
A sophisticated yet user-friendly partner management platform is needed to give your program the edge it needs to accelerate growth. Our easy-to-use partnership management platform can manage every aspect of your program. Effective and efficient management drives the growth you desire in your program.
The goal is to maximize your program's productivity.
We are able to support any type of partnership across the entire lifecycle of the program: strategic B2B partners, affiliates, ambassadors, sponsorships, mobile apps, premium publishers, social influencers, charities and nonprofits all are supported with our platform.
The goal is to maximize your program's productivity. We are able to support any type of partnership across the entire lifecycle of the program: strategic B2B partners, affiliates, ambassadors, sponsorships, mobile apps, premium publishers, social influencers, charities and nonprofits all are supported with our platform.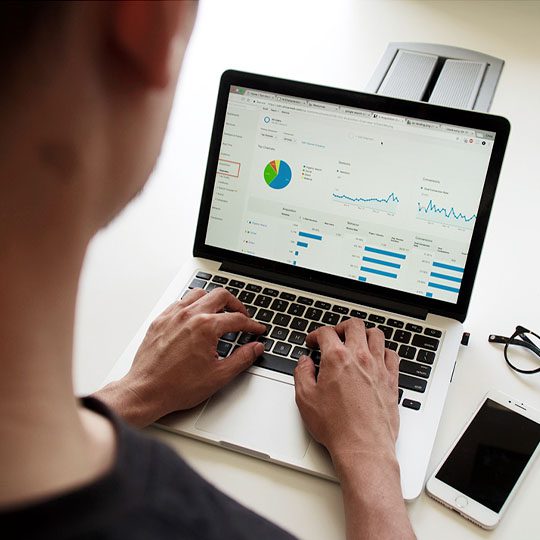 Our Platform
Manage the entire life cycle of your partner program with one easy-to-use platform.
Build a robust program with the right partners.
There are an endless number of potential partners, but you need help finding and recruiting them. Locate global partners quickly and easily with advanced automation technology and add them to your organization with simplicity.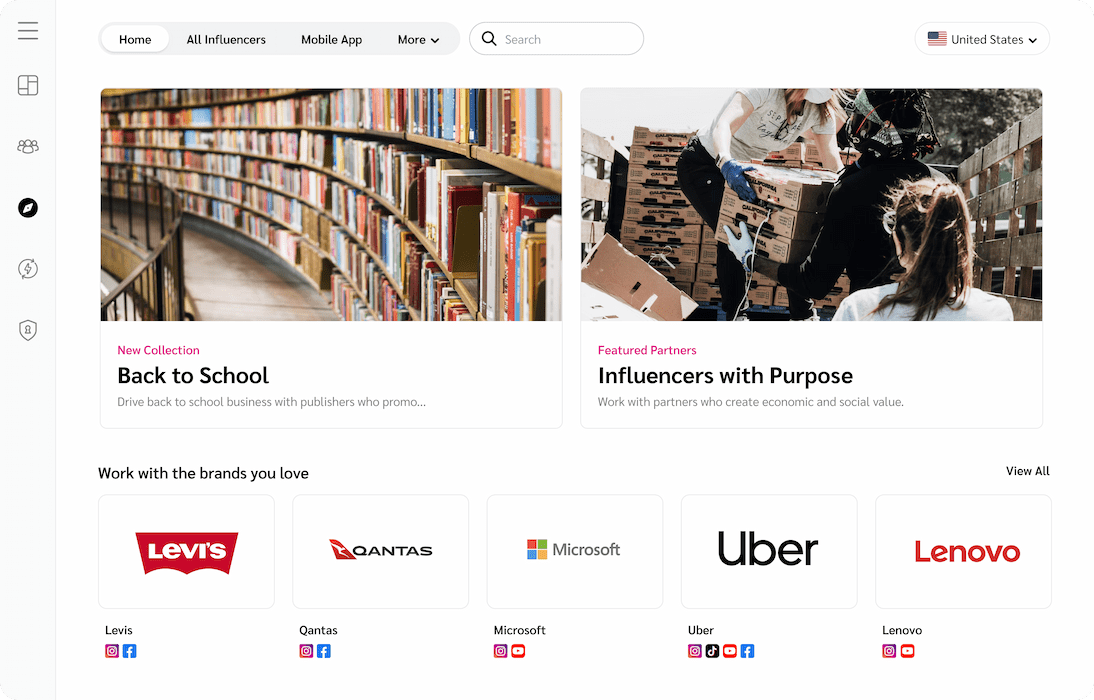 Use competitive discovery to stay current on the recruitment process.
Conduct targeted brand searches to learn where your competition is most significant.
Use content-based discovery to combine search and substance.
Use search rankings to identify the most qualified collaborators by content area.
Identify influencers and understand their level of significance.
Use targeted searches and social listening to locate nano and micro influencers who hold your audience's attention and trust.
Discover an infinite pool of potential partners.
Access partners around the world with Enhanced Discovery.
Enrich partner profiles with detailed data and examples of professional postings.
Find opportunities with any type of new partner you seek, from traditional affiliates, to content creators, to premium publishers and more.
The Discover tool answers the essential questions to find the right partners for you.
Who's driving traffic to your competitors?
Who's talking about specific topics on social media?
Who's working as one of Amazon's associates?
Who's prolific at creating content?
Let impact.com use influencer search, social listening, high-quality partner profiles, and more to streamline the process so you don't have to monitor it.
Send personal messages at scale.
Partner outreach doesn't have to be tedious. Contact your desired candidates with personalized messages with just a click. All of your outreach communication is automatically tracked.
Automate partner drip campaigns.
Create email workflows that automatically route partners to various messaging paths.
Stay current on your recruitment pipeline.
Gain insights into the results of your recruitment efforts across prospect group, email template, and other areas of assessment. Evaluate your pipeline and refine your process based on areas of success or growth opportunity.
Beneficial contracts lead to productive partnerships.
Identify your desired business outcomes and reward the partners who can produce them.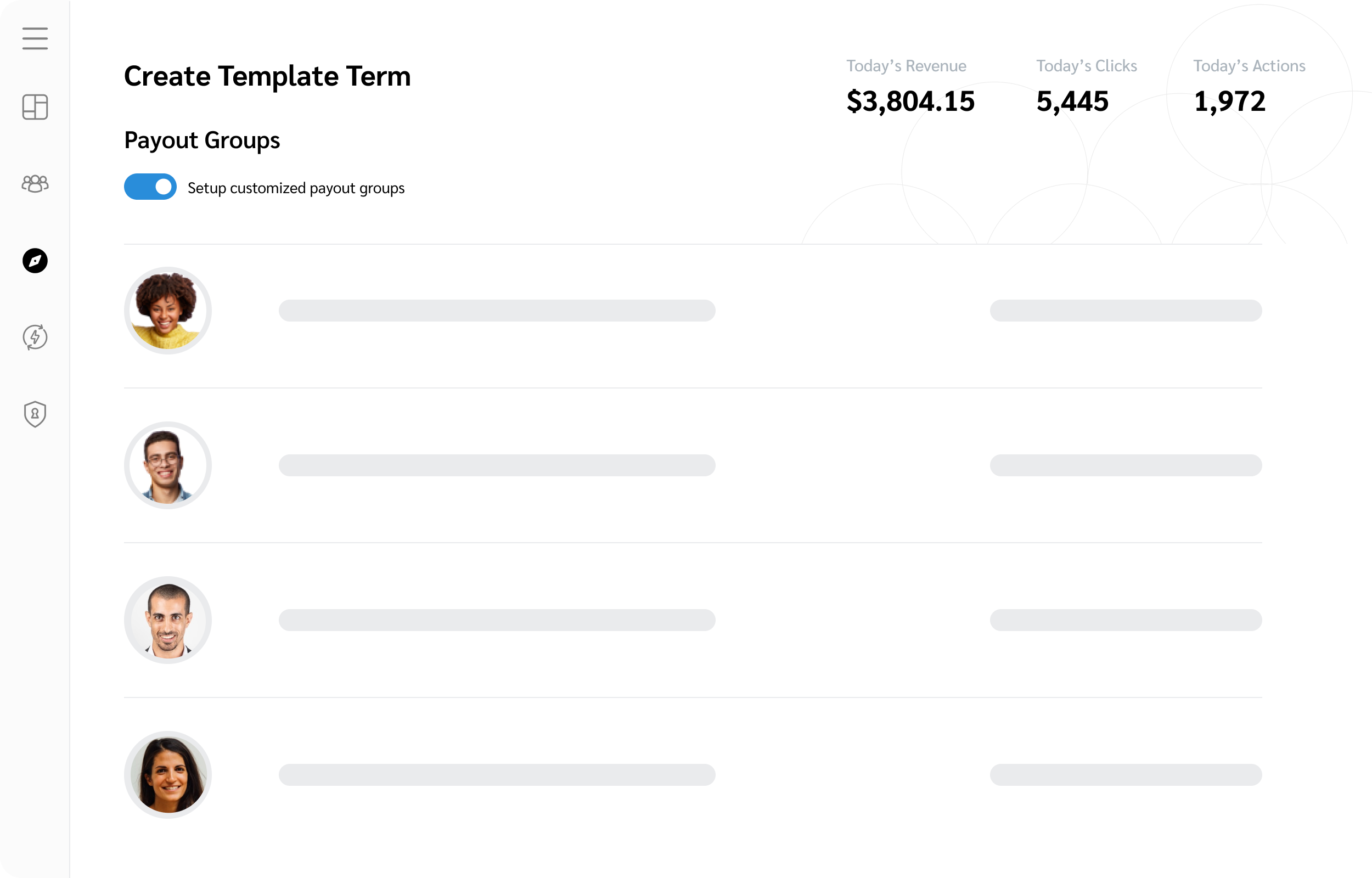 Create contracts and pay partners automatically.
Ditch paper – set up electronic, self-enforcing contracts that give you a complete system of record for your partnerships.
Define your terms with flexible electronic contracting and pay across borders seamlessly.
Automatically settle payments in more than 70 currencies – deposit funds in your preferred currency and your partners will receive payment in theirs.
Drive value, not just volume – reward partners for generating revenue, new customers, or by any other important metric.
Align payouts to value.
Dynamic Payouts allow you to automatically adjust partner commissions up or down more than a hundred factors, including:
Customer-level (new vs. existing, geolocation, lifetime value)
Order-level (cart size, discount, promo code)
Item-level (margin, SKU, category)
Reward contributions with Participation Bonuses.
Partners such as social influencers and content partners may excel at driving brand awareness but are overshadowed by those who offer coupons or cashback. Use Participation Bonuses to compensate upper-funnel partners for their contributions, without affecting another partner's well-earned reward.
Pay at any point in the conversion funnel.
Don't waste resources on low-value, early-funnel actions. Chained Events allow you to issue bonuses to partners as specific goals are met, such as when their lead converts, booking is consumed, or free trial converts to paid contract. Ensure that partners who drive measurable results for your partnership program are rewarded.
Be a hero for your finance team.
Our system maintains meticulous records and generates on-demand and regularly-scheduled finance reports. Determine when partners need to be paid and set it on auto-pilot. Need a custom wait period between a sale and payout? No problem!
Track all of your information, all the time.
Get precise tracking on all partners across web and app properties and attribute performance, regardless of how many devices customers use.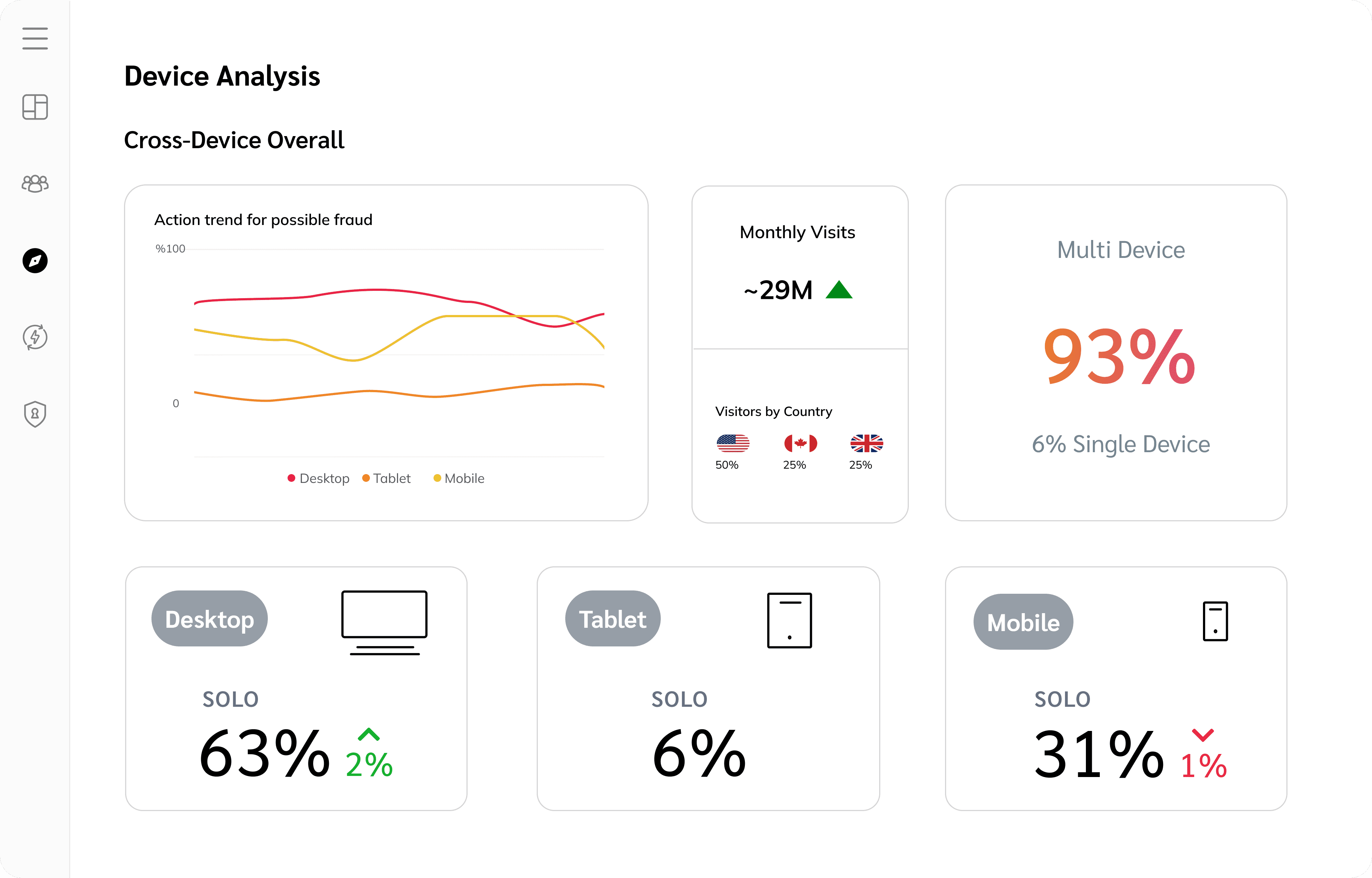 Track partners accurately and consistently.
We use reliable, effective tracking to future-proof your program.
Ditch the cookies. Browsers are placing increased restrictions on cookie-based tracking.
Track anything. We offer more than simple conversions. Track leads, app installs, subscription upgrades, and more.
MMP? CDP? NBD! Integrate your app with prominent mobile players or let us track it for you.
Your tracking, your choice.
Get the most accurate, reliable tracking by plugging into our APIs. Track conversions, credit app installs, and identify users across their devices with the best tracking method on the market. Alternately, simply add our universal tracking tag to your site's header. Our JavaScript-based solution is fully ITP-compliant, far more reliable than traditional pixel and gateway tracking, and simple and quick to enable.
Use cross-device tracking to get the big picture.
Tracking partner touchpoints only on the converting device will not provide adequate context, since consumers often research on one device and convert on another. Our cross-device identity graph determines which devices belong to the same user and links them. You can also view how your partners interact along the path to purchase, alongside other channels.
Future-proof your program.
Break free of browser-based tracking. As the major browsers frantically race to shield users from online tracking, you can place your trust in a system that maintains accurate partner tracking and attribution no matter what. Our APIs relieve the stress that occurs when a browser update threatens to disrupt traditional tracking methods.
Streamline the user experience with our link.
An uncomplicated mobile experience leads to maximized conversion rates – provide your partners with a single link that routes users along the optimal path, deep linking them directly to the right product or offer page in your app or website. Our link doesn't require partners to go through any sort of integration. With you can dynamically reroute users anywhere – without even asking your partners to switch links.
Privacy is our priority.
Privacy regulation is here to stay. Whether it's GDPR, CCPA, or anything else, the Partnership Cloud is designed around consumer privacy. Protect all personally identifiable information (PII) that passes through our platform with ultra-secure HMAC-SHA256 encryption.
Track partner-side impressions, STAT.
Encourage your partners to avoid hours of busywork by leveraging our STAT Tag, which automatically transforms partners' direct links into tracking links, so their old posts can instantly begin generating revenue. Additionally, the STAT Tag captures valuable data about each link's impression count and CTR, giving you an unprecedented level of insight into partners' performance.
How to own and optimize your customer's experience.
Mobile conversion rates. Outdated offers. Location-based promos. The maze of possible ways to lead your customers where you want them to go is intimidating. Experience how our link guides your users with ease, no matter what technological challenge your offer presents, in this interactive use case library.
Maintain partner engagement and measure performance.
Keep partners informed, productive, and on-brand with proactive messaging and automated workflows.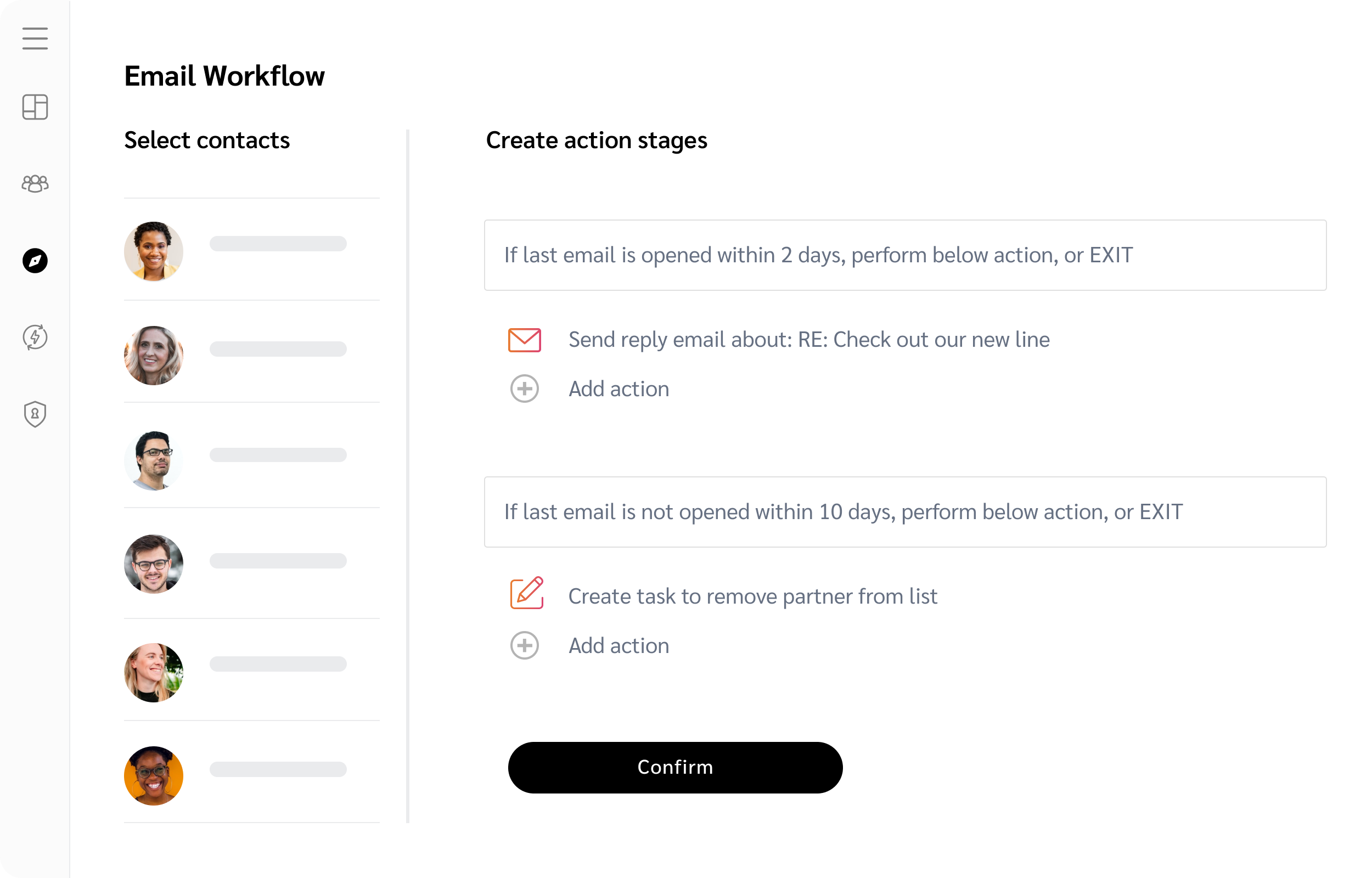 Nurture partnerships at scale for best results.
Automated partner engagement tools enable you to provide each partner with the right tools for success.
Increase partner productivity.
Proactive, personalized outreach keeps your program current for your partners.
Give partners the necessary approved creative, current offers, and curated product catalogs to promote your brand.
Track performance.
Evaluate performance and discover trends as they develop, thanks to over 40 standard performance reports.
Keep current with 40+ performance reports.
How is your program performing at a granular level? Use metrics beyond revenue and order volume – evaluate your partners' performance by criteria like geolocation, SKU, promo code, and time of day.
Tell compelling stories with visualized data.
Data Lab allows you to create customized dashboards and reports to identify actionable insights. The ability to analyze vast amounts of partnership data is a vital tool for exploring scenarios and solving problems. Drag and drop dimensions and measures into your reports, and they will instantly refresh with each new change. Automated scheduling options send final reports to the right partners so you can continue analysis and strategy development.
Streamline creative and offer management.
Gather approved creative and current offers in a chosen location. Approval workflows simplify the process of maintaining brand control for partners. Provide key partners with unique coupon codes so your offers remain at the top of their list. Protect your offers by creating rules for allocating credit if another partner hosts the code.
Automate your partner management workflows.
Maintain constant communication without having to constantly compose messages. Automatically send emails, create tasks, change partner stage, and more when your partners perform (or fall behind) on certain actions. Streamline and host processes for partner content proposals, negotiations, content approvals, and your partner's proof of post.
Manage your catalog with ease.
Curated Product Catalogs allow you to host a single product feed while setting rules for who can see each segment. Streamline your process by telling your partners which products to promote. Product feeds include flexible catalogs for millions of products, outside the traditional retail market.
Strengthen your partnerships.
Expose affiliate fraud, influencer fraud, and traffic abnormalities wherever they corrupt your conversion paths. Cut out invalid traffic and reinvest spend in high-quality partnerships.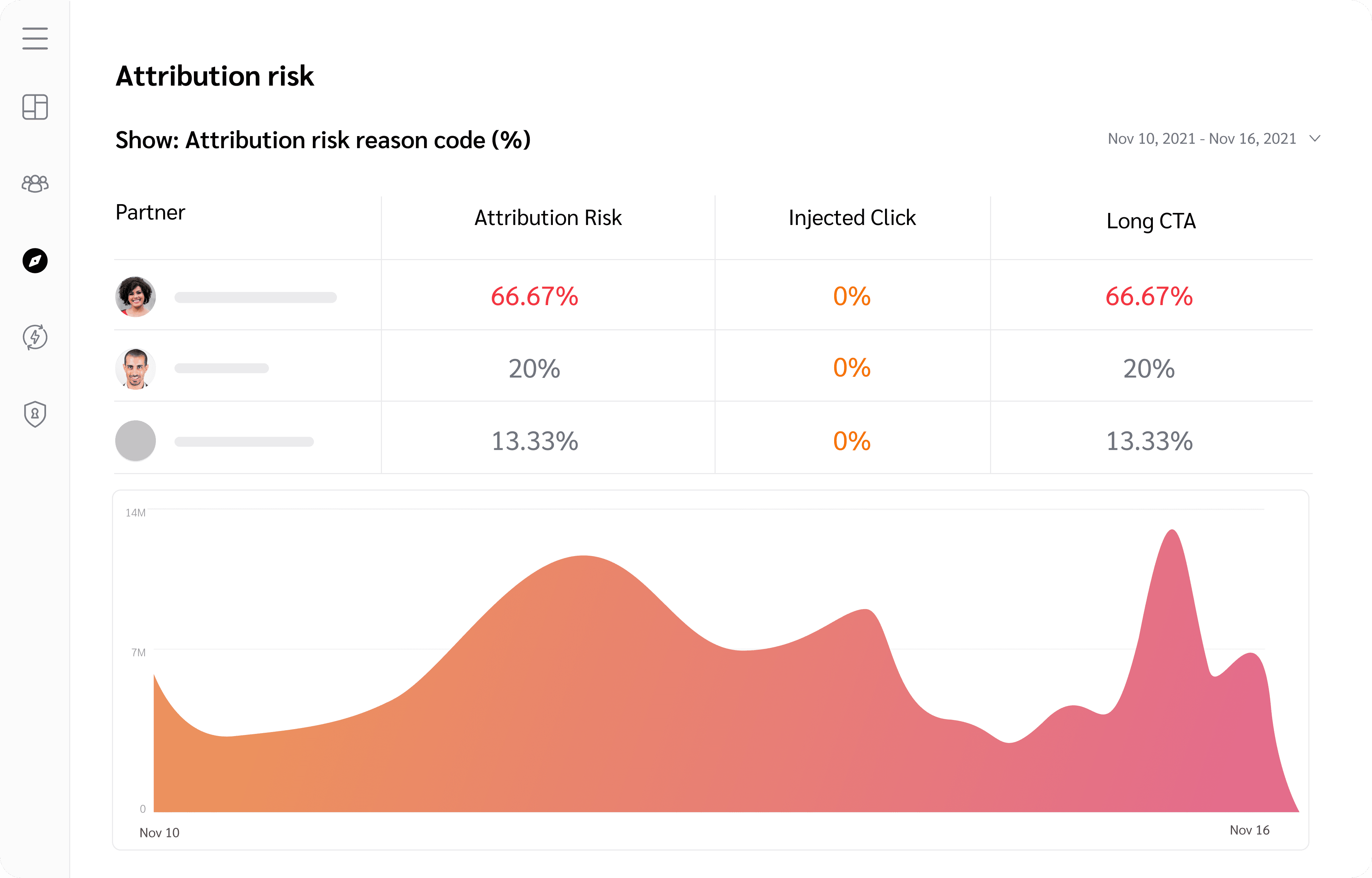 Allocate spend only to legitimate partners.
Reward value – eliminate affiliate and influencer fraud. Fraudulent people game attribution models to claim payouts for conversion events they didn't drive. Monitor your traffic with simple yet sophisticated click-fraud techniques to cut out attribution risk and strengthen relationships with quality partners.
Pay for leads, not dead ends. Lead-generation campaigns are especially common targets for fraudsters who collect high payments for stolen or recycled information. Gain insights into suspicious traffic in real time and quickly identify high-risk partners.
Stop payments for illegitimate lead and conversion events. Stop funding fake installs, which can come from human or bot-based fraud farms, which
mimic legitimate behavior across hundreds of hijacked mobile devices. Utilize multi-level detection methods to flag sources resembling install farms and bots. Pay only for valid installs.
Identify suspicious payments.
Machine learning-based fraud scoring is an industry first. It stops and reverses payouts to high-risk sources, so you can simultaneously streamline your quality assurance and partner relationship management.
Fraud reports with reason codes.
Gain insight into risk of fraud with reason codes which explain the nature of the suspicious or high-risk traffic. Summary statistics provide you with aggregate views of traffic quality.
Data science support.
Trust our global network of data scientists, who train our sophisticated detection algorithms, maintain fraud intelligence databases, and provide customized service to defend against ever-evolving fraud.
Regulators? Not so scary.
Prevent liability, ensure accurate content, and avoid unpleasant surprises with continuous monitoring of your partners' copy, creative, and offer details. You don't have to worry about hundreds of different partners promoting offers in your highly regulated industry – our compliance tool will alert you to any irregularities.
Actionable insights at your fingertips.
Continually optimize your partnerships to drive growth and increase efficiency.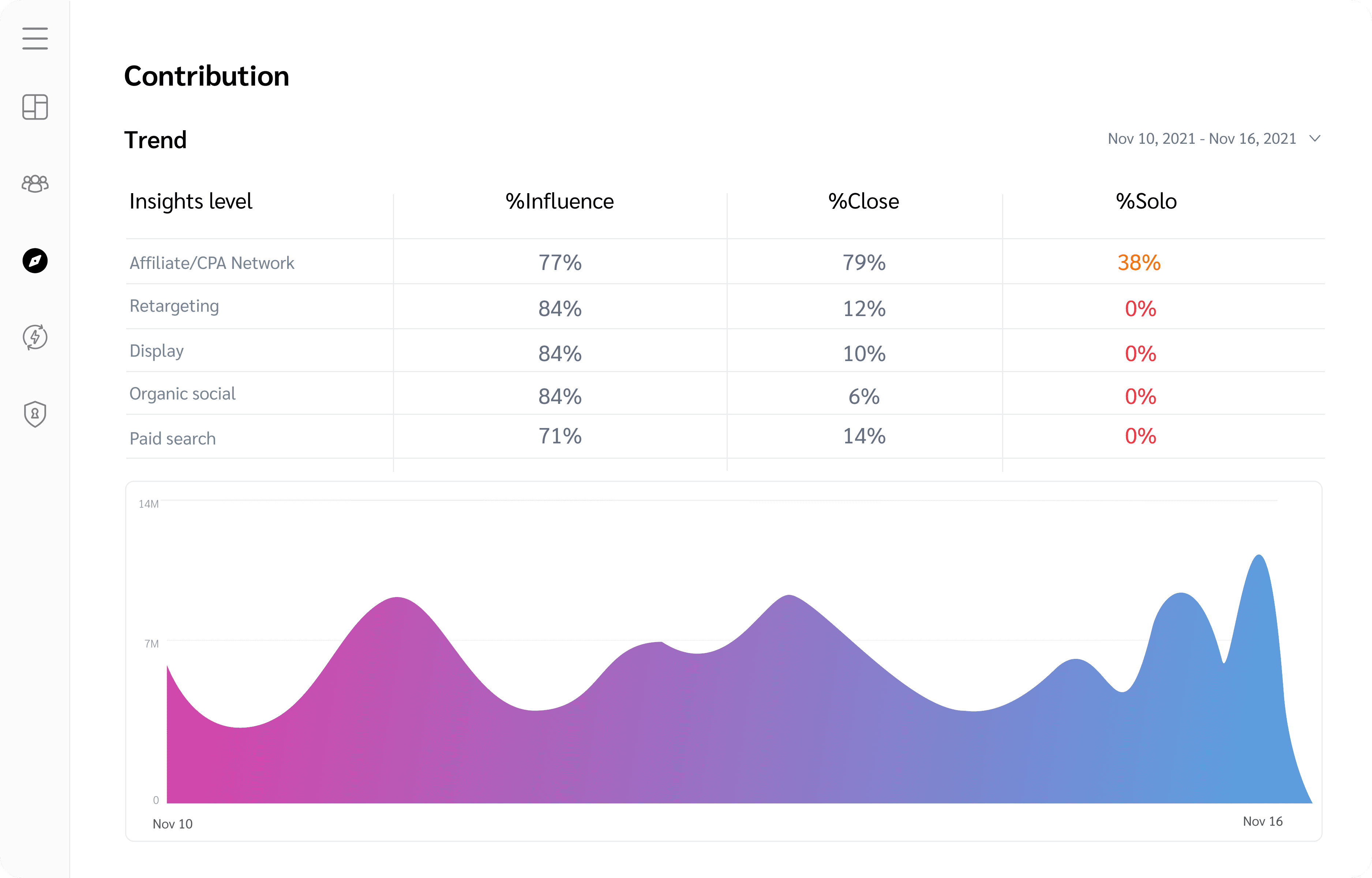 Empower decision-making through understanding your partnerships.
Discover each partner's individual strengths and increase the potential of your program with reports from the partnership management platform Partner Insights.
Learn about valuable partners that last-click models cannot provide. Identify incremental value of partners all along the purchase journey – and reward them appropriately.
Customers with high lifetime value are the most desirable. Customer value reporting helps you identify which partners attract these high-level purchasers.
Compare your partnership program to other channels such as paid search and display, so you can spend with confidence.
Look to the future and optimize performance.
Instead of creating forecasting models and searching for data anomalies in your reports, use our system to predict performance out to 90 days and track your KPIs with Forecasting. Anomaly Detection allows you to replicate success or prevent failure.
Assess partner value.
Last-click models don't consider partners who drive value at the beginning or middle of the purchase path. Contribution Reports show which partners deliver value throughout the funnel, so you can provide incentives and rewards to your most results-driven associates.
Assess customer lifetime value.
The Customer Value report clarifies which partners bring in single-deal seekers and which ones attract high-value repeat customers. This knowledge ensures that you can continually recognize partners who bring in your most loyal customers.
Track customers across devices.
Device analysis details cross-device customers' paths to conversion. It provides you with knowledge of whether consumers enter the conversion path on mobile or desktop, which device they use for purchases, and if they use tablets for any part of the process.