Matt is a passionate Digital Marketer and Growth Consultant that has created a name for himself marketing some of the top brand names in the world.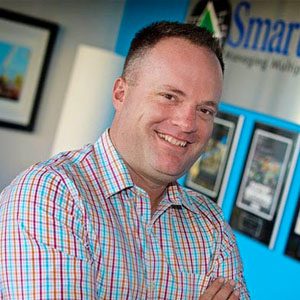 Matt has built 5 companies in the affiliate space, with a successful exit from each, building value for his Clients and shareholders over several decades. He started in 1999 working for eBags.com helping to build affiliate marketing initiatives and launching an affiliate shopping portal for charity.
From his graduation from the University of Colorado with a degree focused in International Business and Marketing to his MBA from Thunderbird Graduate School with a focus on Brand Management and Finance, Matt has been working to educate himself in the ever-changing world of marketing and return on investment for brands.
Shortly after Thunderbird, Matt worked on launching the Smart Car into the United States for Mercedes Benz, and then went on to build one of the Top 20 Affiliate Networks in the world called ROI Rocket. Exiting ROI Rocket in 2010, Matt went on to build premier-marketing agency SmarterChaos, the female-focused blogger network She Is Media, an influencer network called Pollen-8, and a deal site called DealTaker.com. Matt and his Partners built those companies for over a decade, exiting in 2020 by selling to Digital Media Solutions, and then going Public with DMS on July 16th, 2020.
Matt now focuses on driving value for Business to Business SaaS companies at The Partner Agency by providing critical growth experience and partnership marketing management services.